We're raising money to make a difference and further our cause. To meet new challenges, we've set up this campaign with a goal of $200,000.
With your help, BFF 4 Change Ltd can reach this goal and continue the work we've set out to do in this campaign.
Please help if you can. Every donation makes a difference.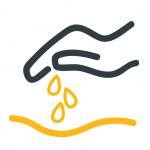 A hand up, not just a hand out
Your donation is helping charities and businesses give help to more people and more quickly
Lives we will impact together
Give to people in need who are nearby and know it will make a difference Your donation will help people in need and it will go to local businesses who will be supplying goods and services when they are needed most